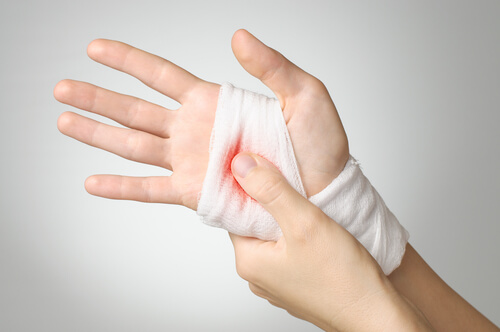 2. Excessive bleeding.
Because people who are affected by hemophilia either completely lack or do not have enough clotting factors in their blood, they experience excessive bleeding. As mentioned above, clotting factors work together with platelets to create clots at the site of an injury. Clotting is extremely important, as it prevents excessive blood loss. There are a total of 13 clotting factors, and hemophiliacs are either missing or do not have enough of three of these factors;
Factor VII, Factor IX, or Factor XI. As a result, when these individuals experience an injury, their blood cannot clot quickly enough, which can cause excessive bleeding.
Both major and minor injuries can cause excessive bleeding in hemophiliacs; something that might cause slight bleeding in a person who has all and adequate amounts of all 13 clotting factors – a paper cut, for example – can cause extreme bleeding in someone who has hemophilia.