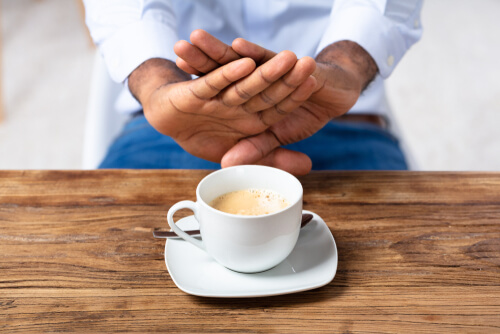 2. Avoid eating hot foods when you have a difficult time swallowing.
Hot foods can irritate your throat and make it more difficult to swallow. When you eat, choose cold entrees, such as tuna and chicken salad. Cold foods soothe the throat, while at the same time allowing you to get food into your stomach without vomiting. Even if you happen to want a hot meal, let it set aside for a while before eating.
You may have been told to not eat cold food, but in your situation, cold food is better for you. You may not even be able to eat hot meals anymore because of your inability to swallow. If you do eat it, you'll need to cut it into smaller pieces. For instance, if you eat oatmeal for breakfast, let it set on the counter until it is almost cold. It may not be the same as having hot oatmeal, but your throat will feel much better.