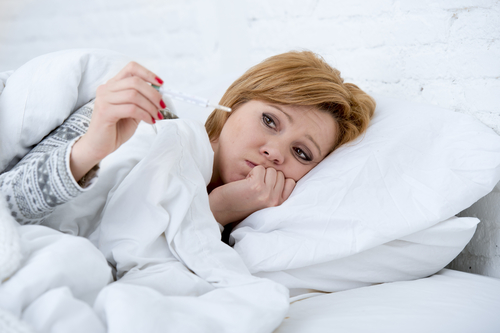 2. Flulike symptoms
Pneumonia is a disease which is known to affect the lungs and respiratory system. It does this much in the way that flu would affect the body, and therefore tends to manifest with the same kind of flulike symptoms in the beginnings of a walking pneumonia infection.
Flulike symptoms can include starting off with a sore throat, then it can turn into a nagging cough which may or may not get worse over time; flulike symptoms also include a dry mouth, problems with a runny nose and general grogginess and feeling tired: This happens because an infection is going through your body, whether it is the standard flu virus or whether you are instead going through a walking pneumonia infection.
Once you're experiencing slight flulike symptoms, they might become more severe from there and eventually manifest in walking pneumonia instead – but you will only know if you know the symptoms.