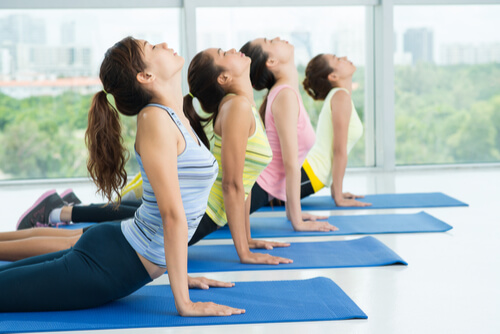 2. Exercise
This serotonin intervention has been shown by multiple studies to improve serotonin and mood levels as effectively as medications… and it can be done a lot cheaper, too! 
A good balance of aerobic exercise (high-heart rate, such as jogging or biking) and anaerobic exercise (lower-heart rate and high weight, such as weight lifting) varieties, as well as maybe even mixing it up with some fun more social sports (like soccer or frisbee), can be incorporated into one's life for a healthy overall fix.
The results are often instant, but be prepared to re-attend to the matter up to three times per week. If that sounds like too much, just focus on one day at a time… maybe shoot for one day per week or even one per month if that's all you feel up to. Five days per week would be a maximum dosage of exercise to fix those serotonin lows.