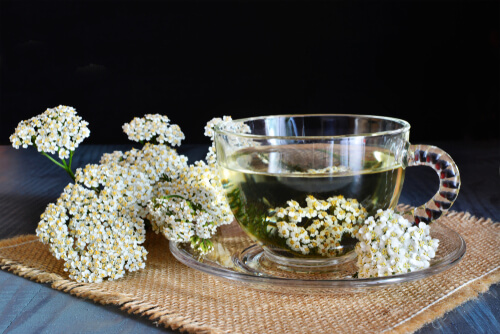 There are plenty of names for yarrow, some colloquial and some more widely appreciated. Each one of these points in some way to how it has been used as an astringent by plenty of civilizations gone before and how it still used to that end today.
Amongst some of the more interesting names for yarrow are nosebleed, thousand leaves, and soldier's woundwort, with some of the more unusual including bad man's plaything. That one may take some working out but what is certain is that the use of yarrow as an astringent is far from a recent discovery. In fact, it was a 16th-century herbalist from Britain named John Gerard who claimed that Achilles healed the wounds of soldiers in the Trojan War 3000 years ago.
If that was true, then we're talking about millennia, not centuries, when it comes to the employment of yarrow as an astringent. Interesting stuff. Here are 8 examples for the use of yarrow as an astringent.
1. Historic Use
For many centuries, and even millennia as the introduction suggests, yarrow has been widely used for speeding up the healing of wounds. What is most interesting about the historic use of yarrow as an astringent though, is that it has also been used for precisely the reverse effect at times too.
Yarrow can be used to bring on bleeding as well, amazingly, and so it has long been a useful tool for historic herbalists in demonstrating the sheer versatility of the works of Mother Nature. It got the nickname 'nosebleed' for its incredible ability to stop nosebleeds, as it happens, although when a leaf is rolled up and placed inside a nostril, a nosebleed can actually be brought on!
The historic use of yarrow gives us the footing for its use today and without the experimentation of past civilizations, we wouldn't have the knowledge of how to use it as an astringent today.