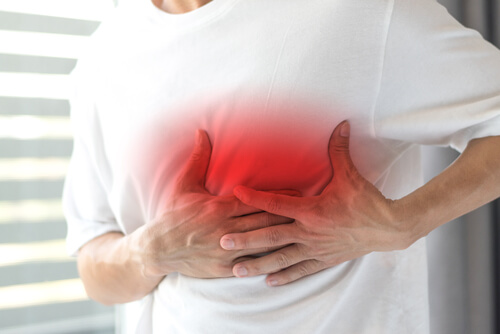 2. Chest Tightening

If you experience a tightening in the chest it could be a sign of angina. When this tightening starts to occur it can be quite alarming and a person may begin to panic. The panic can cause further symptoms such as difficulty breathing.
The tightening of the chest can also be a sign of a heart attack, which is just one reason that a person experiencing this may become very frightened. When the tightening of the chest is a result of angina it is typically short-lived. This symptom will typically subside faster when a person tries to take deep breaths and relax as much as they can.
Try to take some deep breaths and calm yourself down if this symptom starts to occur. If the tightening in the chest does not go away quickly, it is important to make sure that you seek medical attention right away.