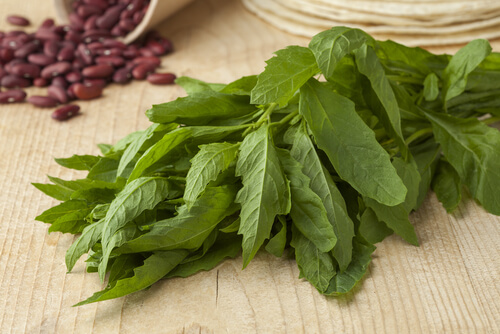 Epazote is a world-renowned little herb that has been used for many generations to boost health and to improve the quality of life. Amongst its potential applications are its abilities to help reduce flatulence, aid and prevent respiratory conditions and to eliminate parasites. It can also protect and boost the performance of the immune system whilst even helping women with menstrual discomfort and irregularities. It is clearly a very versatile and multi-talented little herb.
Growing in Central America and the southern parts of Mexico, this herb can grow up to 4 feet tall. Some people use it in culinary preparations and meals, whereas others choose to either supplement it in the form of an extract or to apply directly to the chosen part of the body as a topical application.
Whatever method of use you end choosing, here are 8 of the best health benefits and uses that are to be gained from epazote.
1. Gastrointestinal Effects
As with the vast majority of leafy and green vegetables, epazote is known to contain a considerable level of fiber. This is very useful in supporting the body with the performance and efficiency of the digestive tract as it helped to stimulate smooth movement from the stomach down to the bowels.
The improved efficiency of the gastrointestinal tract can help a person in a number of ways. Reductions in cramping may be experienced, as well as much less severe episodes of bloating. Most people will be familiar with indigestion or flatulence, either directly or indirectly, and the fact that epazote can lead to a reduction if both of these things could make it a welcome addition to any household and to any menu or dish.
It isn't really something that too many people choose to eat as a snack on its own, but epazote can be the perfect complement to a range of dishes, especially those with a Mexican theme.