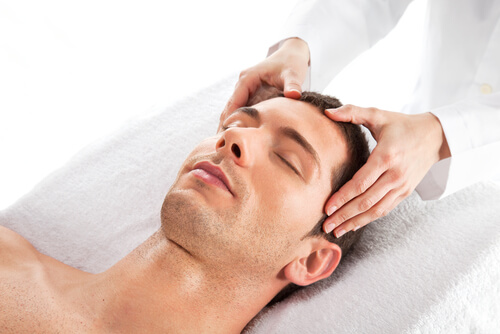 A common type of massage that has been used for thousands of years to treat aches, pains, tightness and swelling in the body is deep tissue massage. Using long, slow and firm techniques, a massage therapist can reach the deepest layers of tissue and fascia (the tight sheath that covers your muscles) in problem areas, relieving them of any discomfort and pain.

According to the American massage therapy association, only 32% of Americans have had a massage in the past 5 years. We believe that it's the lack of information (and misinformation) that prevents people from experiencing the benefits of deep tissue massage for themselves.

If you are suffering from chronic pain or tightness in the neck, back, legs, arms or shoulders, a regular visit to your local massage therapist can transform your life and alleviate much of your pain and anxieties.

Here are 8 things that you probably didn't know about deep tissue massage:

1. Deep tissue massage can drastically improve the circulation of blood and lymph fluids.
Massage skeptics will try and persuade you that massage therapy has zero impact on blood circulation or the body's ability to "detox" itself, but that couldn't be any further from the truth. The main aim of deep tissue massage is to remove knots and adhesions from the muscle tissue, giving way to better circulation of blood and better drainage of waste products by your lymph system.

Poor circulation can lead to a limited range of motion, inflammation (one of the main causes of pain) and constant fatigue. Regular visits to a massage therapist can alleviate or reduce all of these issues when combined with a few key lifestyle changes (daily stretching, cleaner diet, improved posture, etc.).

Don't let misinformed skeptics dissuade you from experiencing the benefits of deep tissue massage therapy for yourself. A couple of sessions is all it takes for you to start feeling the true benefits of improved circulation.