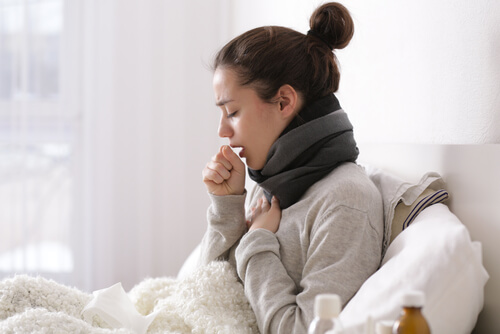 Pneumonia is an inflammatory infection affecting the "alveoli," the tiny air sacs found at the end of your bronchial tubes. In patients with pneumonia, the air sacs become blocked with fluid and mucus, interrupting normal breathing.

The disease occurs due to bacterial, viral, or fungal infection of the airways. It's also possible for people to progress from a milder condition, such as the flu or bronchitis, into full-blown pneumonia. Symptoms of the disease begin to show up anywhere from 24 to 96-hours after infection. If left untreated, pneumonia can be fatal.

Due to the similarity between symptoms of the flu and pneumonia, many people wait too long before receiving a diagnosis of their condition. This lack of action leads to the advancement of the disease into both of the lungs. Here are eight typical signs of pneumonia. If you experience any of the symptoms, arrange a consultation with your doctor to halt the progression of the disease.
1. Coughing

Coughing is a symptom common in many different diseases affecting the health of the respiratory system. The flu and bronchitis may both produce coughing symptoms requiring treatment. However, flu coughs are generally dry and raspy, with phlegm appearing a few days after contracting the disease.

Patients with bronchitis also receive coughing symptoms that are more similar to what you can expect from a pneumonia infection. Coughing produces a sticky mucus that contains traces of green of brown flecks signaling bacterial or fungal infection. However, bronchitis coughs typically dry up within a few days after receiving the necessary antibiotics.

Pneumonia coughs are different in the sense that they feel much more "wet." As the air sacs fill with mucus, the patient receives violent coughing fits, followed by a crackling noise as they inhale. Coughing symptoms persist and eventually affect normal breathing, requiring immediate medical assistance to eliminate the bacteria causing the condition.