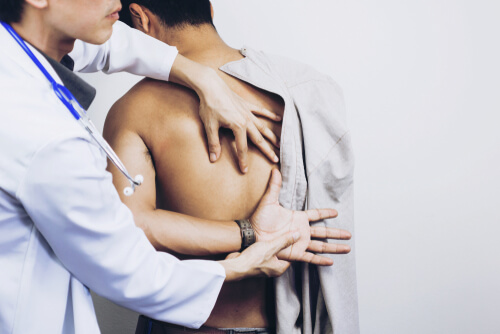 2. Arthritis
While arthritis isn't a symptom of myelopathy, noticing arthritis symptoms may, in fact, be a useful warning sign that myelopathy isn't far behind – or that this is the cause for your pain and complications.
This is because arthritis will often lead to the problem by causing swelling, pressure, and generalized pain affecting the area – and this might also impact the nerves.
Other conditions can also lead to myelopathy. For instance, a herniated disc, bone spur, or spinal trauma may cause the compression in the spine that leads to the problem – and this is most often felt in the middle of the spine: thoracic myelopathy.
Growths and cysts may also be responsible and in some cases, these can be treated with surgery. The good news is several of these related causes can be treated.