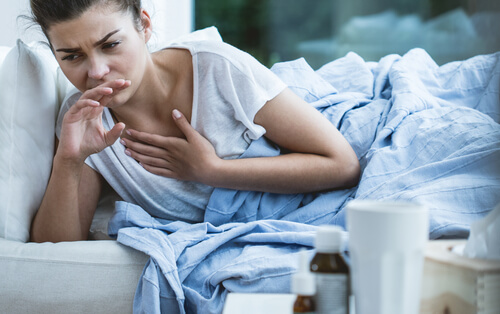 2. Respiratory Illnesses
When mold first starts to colonize in your home, it may go unnoticed until you begin to see symptoms of allergy flare-ups in affected individuals in your family. Unfortunately, by the time respiratory symptoms begin to emerge, the chances are that your home is under infestation from microscopic mycotoxin spores.
At this stage, family members may begin to experience signs of respiratory distress, such as a persistent cough and a runny nose. As the mold spores become more prevalent in the air, they seek out other hosts. Your lungs offer a dark and damp space for them to multiply. Doctors treat mold infections with antibacterial and antifungal medications.
However, some individuals who fail to receive treatment in time may develop growths of spores in their lungs. If left untreated, these spores can create severe respiratory illnesses that become life-threatening. In most cases, people with this condition require surgery to remove the spores from the lungs.