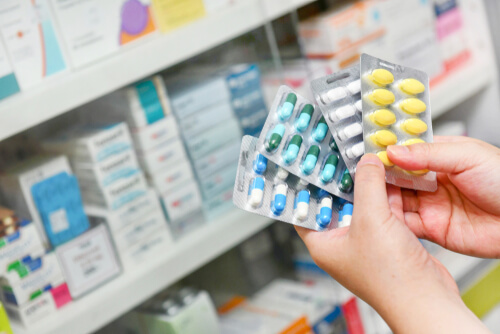 2. Other Medications

Antibiotics don't make for the only type of medication that has associated side-effects. Sometimes side-effects of medication kick at the moment you start taking them, while sometimes side-effects will only kick in halfway through your course – or rarely, months or years into taking a chronic type of medication.

Which side-effects you experience from medication depends on your individual health make-up and what medication you are taking; if you are concerned about specific varieties of medication and their side-effects, speak to your doctor or check the "leaflet" which came with the medication for the list of researched and potential side-effects listed in order of likelihood.

Light brown poop is a common medication side-effect and might be caused due to medication if you can spot the effects that happen near the time of starting the medication.

See your doctor anywhere taking medication shows side-effects, and never alter or stop your treatment without speaking to a professional doctor first.