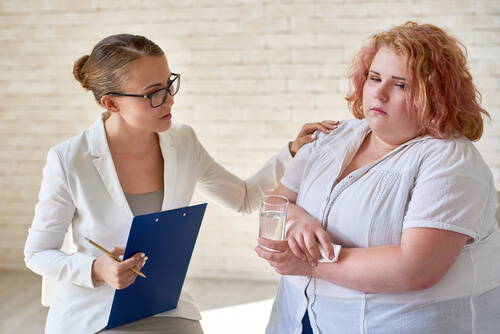 2. Weight Gain
Individuals for dealing with iodine deficiency may also find that they started to gain weight unexpectedly. The patient may begin to see the scale move under their feet even though they are not increasing caloric intake through their diet.
As mentioned, iodine is an essential mineral used in the production of thyroid hormone. When the affected individual starts to experience iodine deficiency, it reflects in hypothyroidism symptoms, such as swelling in the neck.
Thyroid hormone plays a critical role in maintaining metabolic rate. Metabolism is the process where the body converts glucose into biological energy. When thyroid hormones get low, the body has less efficiency at burning calories. As a result, the affected individual finds that they start to pack on body fat at an alarming pace.
If you notice a change in your body weight and you haven't made any adjustments to your diet, make an appointment with your doctor for a blood test to see if you have low thyroid hormone levels that could be an indicator of iodine deficiency.