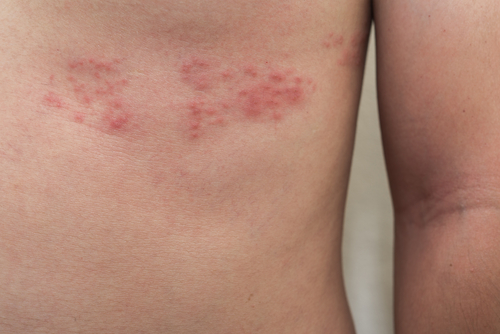 Parvovirus is a common virus that affects people. Most people experience it as a child, and it can lead to the fifth disease. Every person reacts to the virus differently, but there are some symptoms that are more common than others. As with most viruses, fevers, joint pain, and a headache are often present.
Since the parvovirus symptoms mimic the symptoms of many other illnesses, doctors have to conduct tests to confirm a diagnosis. There is no specific treatment for parvovirus, and it must run its course until the immune system can kill it or until it simply dies on its own.
Doctors often recommend that patients get plenty of rest and drink plenty of fluids to avoid dehydration during the illness. The symptoms of the disease can be treated individually to help make the patient more comfortable. Symptoms usually only last a few days and start off mild. Parvovirus is contagious and can be spread through respiratory fluid and blood.
1. Rash
A rash is common with most cases of the fifth disease. It may itch, but usually just causes mild pain. The rash is usually not raised but appears as red flecks on the skin. Scratching may cause it to become more painful, and can even lead to lesions and infection. Rashes are common with many types of viruses and infections and are a natural reaction to outside toxins.
Some other common illnesses that often include a rash as a symptom include Rocky Mountain spotted fever, mumps, and the common cold. Since so many other illnesses can cause a rash, doctors cannot consider these symptoms a determining factor in whether or not a person has the parvovirus.
A blood test and an examination of other symptoms can help doctors read a diagnosis. The rash usually disappears once the patient begins treatment or once the illness resides. There is no specific treatment for the rash, other than topical creams that can help stop the pain.