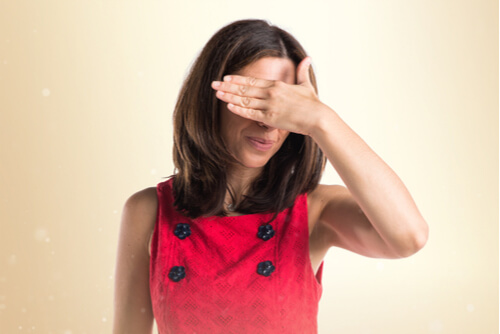 Spinal meningitis is a pain to deal with — both in the physical and psychological sense. That being said, the easiest way to shorten the suffering that you'll endure is by getting treatment as early as possible. The sooner you begin treatment, the shorter the duration of your meningitis will be. Most cases of meningitis — at least in the US — are caused by viruses.
That being the case, there is a specific set of symptoms that will be present whenever you're dealing with spinal meningitis. These symptoms will help you diagnose the condition early so that you can nip the issue at the bud.
Spinal meningitis, much like any viral infection, will be resolved faster if you treat it when the infection is in its earlier stages. Today we're going to walk you through eight of the most common symptoms of spinal meningitis. Let's get right into it.
1. Sensitivity to light
The first telltale symptom of spinal meningitis is sensitivity to light. When you have meningitis, the membranes around your spinal cord and brain become inflamed. Doctors believe this is what causes the sensitivity to light. The de facto medical term for sensitivity to light is photophobia.
Bear in mind that there are other causes for photophobia that aren't related to meningitis. One common cause of corneal abrasions. If you have any abrasions on your eyes then you may be overly sensitive to light as a result.
If you suspect that your photophobia may be an ocular problem then you should go see an optometrist verify the diagnosis. That being said, if you don't recall sustaining any injuries to your eyes but still suffer from sensitivity to light then you might want to get yourself checked to see if it's caused by spinal meningitis.