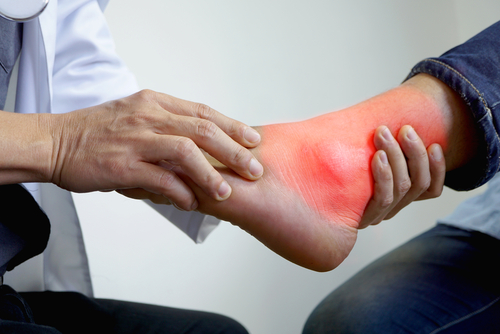 2. Swelling Around the Ankle
Swelling and extreme pain are usually one of the first symptoms which can be associated with a broken foot, but also one of the first symptoms that you can experience if you have a sprained joint instead; this can make it hard to tell the difference between the two, although as a general rule the swelling and pain is considered to be worse in the case of a break – and swelling takes considerably longer to subside in the case of a break if it goes down at all.
If you have recently injured your foot and any swelling or bruising around the foot or ankle doesn't go down within a few hours (or you notice any changes in the way it feels), the safest course of action is to see your doctor in order to establish what's been injured, how it was hurt and what can be done to ensure it heals right.