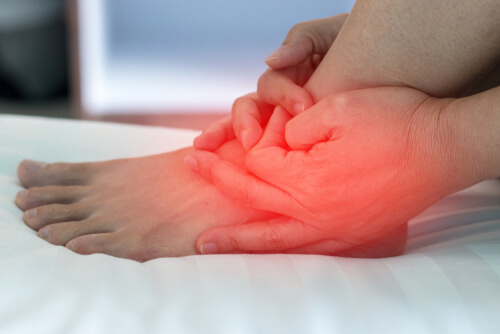 Complex Regional Pain Syndrome which is often abbreviated to CRPS is a condition that can torment a person for an incredibly long period of time. The condition used to be known as Reflex Sympathetic Dystrophy but was changed fairly recently. People who suffer from CRPS have dysfunction within either their central nervous system or their peripheral nervous system. 
This dysfunction causes the system to send misconstrued faint signals to the brain on a frequent or even constant basis. This results in the system becoming oversensitive and pain being experienced for a good long while after a person may have recovered from an injury. If you end up suffering from CRPS there are a number of symptoms that are fairly common to the condition.
8 of those symptoms are listed and described here. Not every person with CRPS will experience every symptom listed here, but it is likely that they'll experience a fair few of them at least.
1. "Burning" pain
One type of pain that people describe feeling when they are affected by the condition CRPS is a burning pain that tends to make its way through the affected area. The pain usually starts in the lower part of the affected limb, closest to the torso, and feels like a dull burn, before rising like a house fire full of aggression up towards the outer extremities. 
This burning sensation is likened to waves of lava, coming and going but always there if you look hard enough for it. It can be almost impossible to live a normal life and go about with daily activities when this burning pain presents itself, but that's just what people living with CRPS burning pain are burdened with.
A lot of exercise programs and fitness professionals encourage people to 'feel the burn', but this is exactly what people with CRPS wish they couldn't feel.