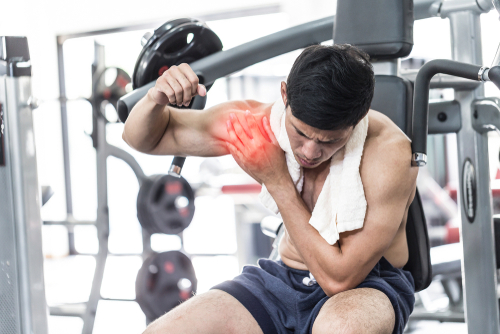 2. Pain in Outer Shoulder
When it comes to shoulder bursitis, one of the most common areas to experience pain is in or around the outside or near the tip of the shoulder. This is the area where some of the largest bursae are located, which is why it is common to experience pain in this area if you are suffering from bursitis. When the bursa becomes inflamed it can cause a person to feel soreness or stiffness in the shoulder area.
This soreness can also become quite painful. Often times a person who is suffering from bursitis will experience the most pain when they move their arm or shoulder in a specific way. If you are experiencing pain with certain movements it is best to stop doing those particular movements and to rest the shoulder as much as possible. Wearing a sling in order to keep the shoulder from moving is a good idea as this will allow it the time it needs to heal.