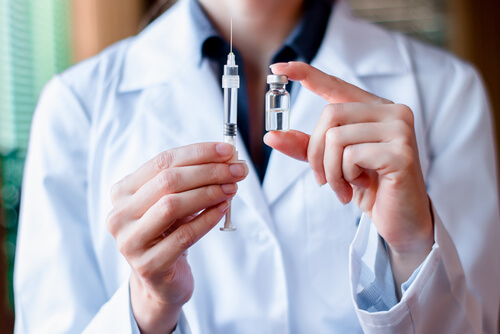 Thousands of Americans get sick with viruses every year. When the seasons start to change, people begin to get sick, and it's common to experience a bout of the flu or bronchitis during the switch from winter to spring or fall to winter.
For most of us, getting sick isn't an issue. Dealing with flu means that we have to spend a few days in bed and take it easy. However, when we get back to the office, we're greeted by a stack of work that we need to catch up on – not the ideal way to spend your recovery.
Fortunately, it's possible to avoid getting sick this year. A pneumococcal vaccine prevents infection with the flu and other pneumococcal bacteria that lead to the development of bronchitis and pneumonia.
Stay healthy this season and get your vaccination. Here are eight things you need to know before you visit your doctor's office for your dose of the pneumococcal vaccine.

1. Why Do You Need a Vaccine?
Streptococcus pneumonia bacteria infections are severe enough to cause life-threatening symptoms for an infected individual. In most cases, pneumococcal infection results in symptoms affecting the cardiovascular and respiratory system. While pneumonia infection can occur by itself, its more common for the disease to progress as a result of complications with other conditions – such as chronic bronchitis.
Treating pneumonia is a challenge as some of the bacteria strains that cause the disease may be resistant to treatment with antibiotics. This fact makes it even more important to receive your vaccination to ensure you don't ever develop these types of infections in yourself or your family members.
Vaccinating children against pneumococcal bacteria protects them against developing chronic diseases such as meningitis, blood and ear infections, pneumonia, and staph infection. The pneumococcal conjugate vaccine is a worthwhile investment in your health considering the price of treatments for these diseases, as opposed to the minimal cost of the vaccine.