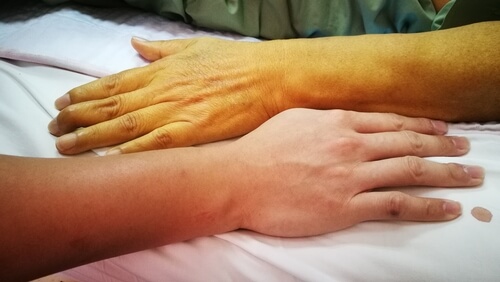 When it comes to having hepatitis C, you definitely want honest answers. You want to know the truth about your illness, and that can mean coming to terms with some pretty scary stuff. In this article, we're going to go over eight truths that you need to know if you have hepatitis C. First, let's take a look at the stages.
There are four basic stages of hepatitis infection. The first is the incubation period where you may not see any symptoms at all. Acute hepatitis causes mild to moderate symptoms. Chronic hepatitis is what happens when you are not able to treat or eradicate hepatitis C completely and end up living with it. End-stage hepatitis is rare if you are getting treatment and can result in liver failure, liver cancer, and other serious complications. Now you understand the illness better, let's take a look at eight important truths about hepatitis C.
1. If You Experience Jaundice, You Need to Get Help Immediately
Along with understanding these truths, you should also understand that it is perfectly okay to be hopeful because there has been a great deal of research done on hepatitis C and most people that have the illness are able to recover from it and have fulfilling lives with it. However, that is not the case when it comes to jaundice. Jaundice means that liver damage already occurs and it is possible that your liver is failing.
If you are experiencing jaundice, which is the yellowing of the eyes and possible yellowing of the skin, then you need to go to the emergency room or see your doctor immediately because it will only be through medication and treatment that you will be able to recover from such serious problems. You should also avoid alcohol, an over-the-counter medication that affects the liver and other potential contributors to liver failure.