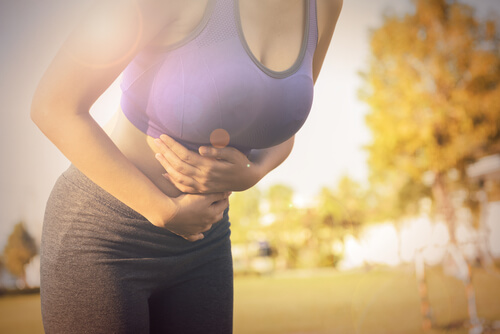 2. Back, side and abdominal pain
Most people will suffer from back pain at some point in their lives, in fact, it is the most common reason that people go to see a doctor. The vast majority of back pain is either as a result of overuse, overstretching or a muscle strain or spasm, which usually resolves by itself in a couple of days with periods of rest and regular movement.
Back pain that indicates kidney infection can often be misdiagnosed as a muscle issue, given its location deep beneath the lumbar section of the spine, which just so happens to be the part of the spine that causes the most people, the most grief. A nagging ache in the early stages, kidney infection-related just doesn't go away and, if anything, gradually worsens as time goes on. Patients are encouraged to keep pestering their medical professionals if they feel the back pain is kidney related, as the sooner it is identified, the sooner appropriate treatment can begin.