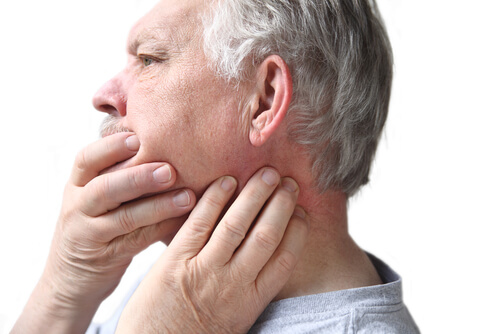 2. Antibodies and Neurotransmitters
Myasthenia gravis is an autoimmune disease, with antibodies playing a significant role in the development of the condition. Individuals that are suffering from the condition experience blocking receptor sites on muscle cells, affecting the muscle-nerve junction. Muscles and nerves communicate with one another by releasing neurotransmitter chemicals that attach to receptors.
Myasthenia gravis affects the neurotransmitter, "acetylcholine," and individuals experience fewer nerve signals as a result of the condition blocking receptor sites, resulting in muscular weakness in the face, neck, and chest.
The overabundance of antibodies also blocks the production of the protein tyrosine kinase, a muscle-specific receptor involved with forming the muscular-nerve junction. This autoimmune disorder causes the development of myasthenia gravis.
If you find that you're experiencing muscular weakness that progresses in severity during the day, this could be a calling card of the condition. Symptoms typically subside overnight as the body rests, and flare up as the neurotransmitters fill up receptor sites during waking hours.