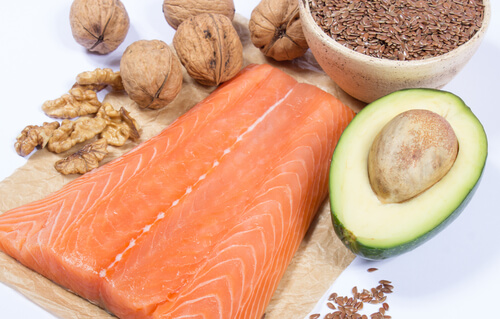 2. Increase Dietary Sources of Monounsaturated Fats
Unsaturated fats have double carbon bonds between fat molecules. Monounsaturated and polyunsaturated fats are the best examples of long-chain triglyceride fat sources. They both have a positive health effect on health. Individuals that refrained from eating carbohydrates, and instead increased their intake of healthy fat sources, showed marked improvement in total blood cholesterol. A high-fat diet from healthy unsaturated sources reduces levels of LDL while improving concentrations of HDL in the blood.
Monounsaturated fats reduce oxidation of LDL, in turn reducing the amount of cholesterol clogging the arterial walls of the cardiovascular system. Excellent sources of monounsaturated fat include;
Avocados
Olives and olive oil.
Grass-fed raw butter.
Canola oil.
Nuts and nut butter.
Add these foods to your diet to benefit from the positive health effects of monounsaturated fat. Avoid cooking with olive oil. The carbon bonds in olive oil have a low smoke point. When exposed to high levels of heat, the carbon bonds break down turning the oil rancid.