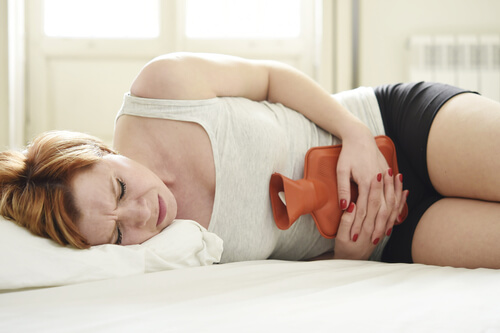 2. Heat
Heat is also something that can bring about some kind of relief for the symptoms of dysmenorrhea. Using a hot water bottle as something to hug close is an effective way of helping to relieve the pain associated with the condition.
This might not work for everyone it has to be said, and the fluctuations in body temperature that occur during a menstrual cycle could potentially mean this method ends up causing more distress than satisfactory relief. For the vast majority of people who have given it a fair try though, they would say that using a heat source held up against the lower belly does give some kind of relief to the tight cramps and contractions.
Contrastingly to the above point, it wouldn't be advisable for someone to get into a red hot bath, simply because scalding the skin is only going to make someone feel even worse than they already do.