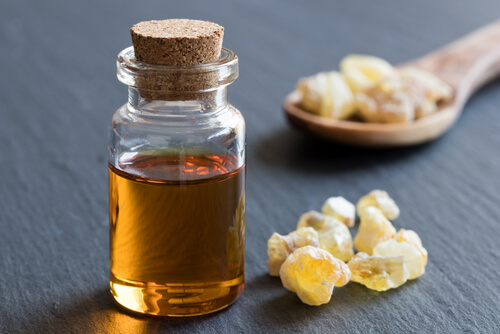 For many thousands of years, essential oils have been harnessed by civilization after civilization for some of their incredibly potent properties. With therapeutic and many healing properties galore, frankincense is just another one on the list of essential oils that you should probably start using, as soon as you can.

This particular type of essential oil is commonly used in aromatherapy and spa treatments but is, of course, best known as one of the gifts presented to the newborn baby Jesus. Well, now you can experience the luxurious benefits of the very same oil that was given to Christ on his birth.

A range of health benefits can be achieved with the use of frankincense, as it can relieve chronic stress, reduce anxiety, as well as bring about a reduction in pain levels and soothe inflammation. So why should you start to use frankincense? Here are a few reasons to consider.

1. Reduces Stress
When it is inhaled, frankincense essential oil is capable of working wonders in the lives of highly stressed people. The inhalation of this oil brings about a reduction in a person's heart rate and can even bring down high blood pressure, two typical accompaniments to stress. It has also been shown to positively affect mental health conditions such as depression and anxiety, with the added bonus being the lack of unwanted side effects, such as drowsiness, which many prescription medications cause.
In a world where we seem to take less and less time for ourselves, anything that can help to combat stress and anxiety, particularly when that can be done in a natural way, has got to be explored and used by as many people as possible.
If you are new to essential oils and are looking for the right type of oil to help relieve stress, anxiety or depression, then frankincense could be the oil you've been looking for.