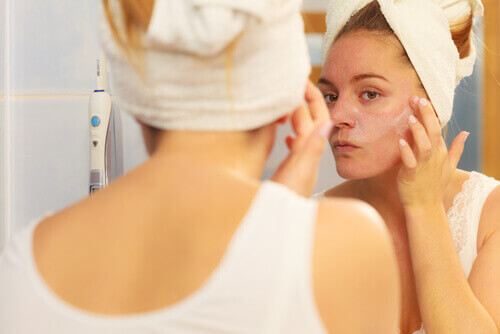 2. Hyaluronic Acid

Check the label of your skincare products, and you're bound to find hyaluronic acid listed among the ingredients. This compound naturally occurs in the body, producing non-sulfated glycosaminoglycan's that distribute in neutral, connective, and epithelial tissues that line the organs.
HA is remarkably effective at retaining water, being able to absorb 1,000-times its weight. It's for this reason that manufacturers of skincare products include the compound in their formulas. Adequate hydration is essential for the health of our skin. When we're dehydrated, we run the risk of developing the signs of aging, such as wrinkles.

HA enhances the production of collagen in the body, and it's a key compound in the maintenance of synovial fluid found in the joints. Almost half of the body's HA resides in the skin, where it acts as a moisturizing agent that promotes the production of collagen by providing an environment for the proteins to stretch without risk of damage.