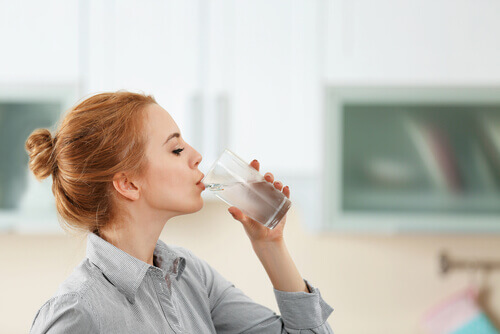 2. Water
Dehydration is one of the primary causes of kidney stones. When the body doesn't receive enough fluids, the kidneys struggle to operate efficiently, leaving behind harmful particles in kidney tissue that develop into stones. Therefore, we recommend you increase your intake of water to help you pass stones faster and prevent their growth.
Make sure that you're drinking clean water. Municipal water systems are a failing infrastructure in the United States, and many sources of tap water come contaminated with heavy metals and biological organisms that can advance kidney stones and lead to kidney disease.
We recommend you drink bottled water or invest in a reverse osmosis water purification system for your home. Reverse osmosis system removes 99.9-percent of all particles from tap water while adjusting the pH to alkaline levels and returning vital minerals to the drinking water. Make sure you get at least two liters of water into your body every day for optimal kidney health.