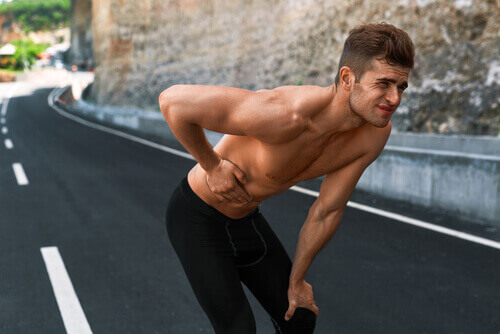 An inguinal hernia is a hernia that affects the lower abdomen or upper groin area. Of course, a hernia is caused by a bulging organ. This occurs when the muscle tissue that normally encases that organ and holds it in place gets damaged or weakens. The organ is then able to break through that wall, and then bulge outwards – causing immense pain to the individual.
The inguinal hernia is the most common hernia and is the one we most often associate with the condition. It tends to appear suddenly as the muscles in the abdomen tear and is most common in men. Inguinal hernia accounts for 70% of all hernias. Where the hernia appears in the groin, it is affecting the inguinal canal – the area that the spermatic cord passes through to travel between the abdomen and scrotum. This cord is responsible for keeping the testicles in position and the uterus in women. The reason the condition affects men more commonly though is that in some cases the canal does not close in men when the testicles descend – which leaves a weakened area that is susceptible to hernia.
In this post, we'll look at 8 very uncomfortable symptoms of an inguinal hernia that can help you to identify the condition early on.
1. Sudden Blinding Pain
As mentioned, a hernia can often come on suddenly – and particularly an inguinal hernia. In the case of an abdominal hernia, that pain is likely to accompany a movement of some sort. You may be trying to lift something very heavy, or you might be contorting into an uncomfortable or unusual angle. Either way, this is enough to cause a tear or weakness in the muscle, allowing the organ to burst through and then applying severe pressure as that organ is 'strangled' by its position.
In the case of hernias in the lower canal though, there may be no obvious 'trigger' or event that causes the condition – as this is a result of underlying vulnerability.