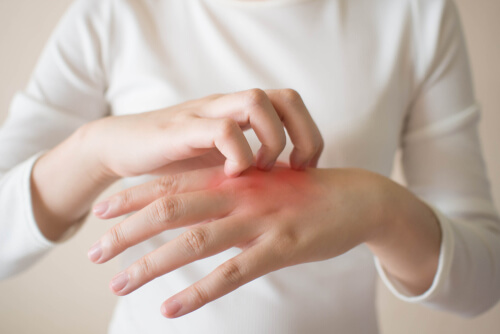 2. Allergic Reaction
In most cases then, you'll be able to tell if a spider bite is the harmless kind because it will appear red and irritated but shouldn't cause any other symptoms. That said, in some rare cases you might suffer an allergic reaction from the bite.
In this case, you will likely notice that you develop a rash around the area of the cold and that you develop symptoms of a fever. Your temperature might go up, you might feel the chills and you might notice other symptoms similar to a reaction to food.
Consult with your doctor and seek urgent attention if the reaction is extreme and comes on quickly.