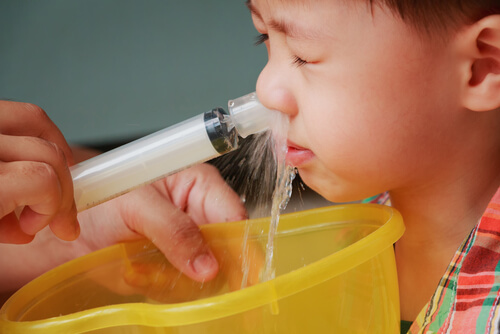 2.     Nasal Congestion
It can be so annoying to be all blocked up, for the person who is affected but also for everyone around them. Constantly telling someone to go and blow their nose becomes repetitive even for the most patient of parents. Adenovirus is not just limited to children, and adults can suffer too, but for some reason, it always seems to be kids that get the snottiest noses.
Picture your typical kindergarten on any typical day, there are probably fifty kids running around with little green trails of slime running from their nostril to their lip. It's pretty gross, but someone's nasal passages being blocked up can be an early warning sign of adenovirus. It's not pretty to look at, but it's part and parcel of the illness and since it counts as an early warning sign, you might as well use it to give yourself a head start against the ensuing bout of sickness that will inevitably follow.