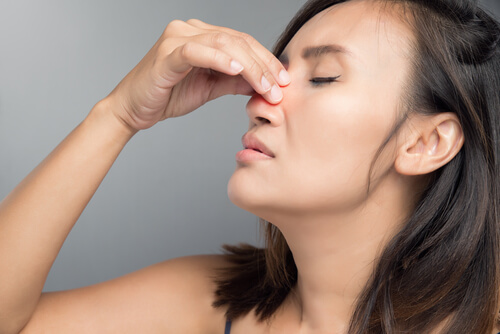 2. Discomfort in the Nasal Passages
That really annoying feeling as if you're about to sneeze, but the sneeze just won't come. This well known and much-hated sensation can herald the impending arrival of an upper respiratory infection. It almost feels as though someone is running up behind you every five minutes or so, and throwing pepper under your nostrils.
As soon as you shake the feeling, along they come again and cause the discomfort to continue even longer. In rare cases only will there actually be a prankster behind all of this though, as discomfort in the nasal passages is a sad reality that means a URI is about to be ushered in.
More seriously, the constant feeling that you need to sneeze, which is caused by the discomfort, can make tasks such as driving very difficult. This is because concentration wains much more quickly when the body is feeling discomfort. Sneeze if you can!