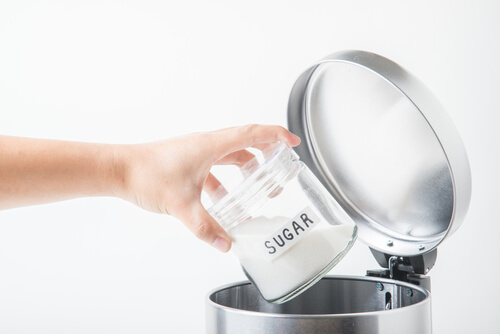 2. Avoid inflammatory foods
As mentioned in the first home remedy, to achieve the full effects of these guidelines, the diet can't be followed in a half-hearted manner. Any change in the diet must be committed to in the fullest sense if the true benefits are to be realized.
This is very much the case when it comes to avoiding inflammatory foods as well. Some of the absolute worst food types in terms of causing inflammation include any food with quantities of refined sugars and processed ingredients. It has to be stressed that the avoidance of sugar is key in the assurance of kidney health. 
Surges in blood glucose and high yields of insulin release are caused by the excessive consumption of refined sugars and any type of grain which can be quickly metabolized into sugar. It really isn't sufficient to cut these foods a little, as this will limit the impact of the diet change, this is something which has to be committed too wholeheartedly.