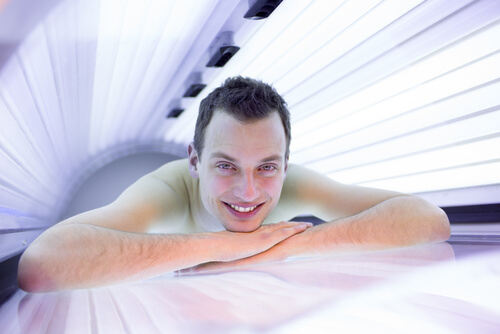 Are you packing your bags for a vacation? Before you take a few days off for some fun in the sun, it's vital that you understand the effects of UV rays on the skin. Every day, more than 9,500 Americans receive a skin cancer diagnosis. In most cases, skin cancer is treatable, but those individuals diagnosed with melanoma, the most aggressive form of skin cancer, are at risk of severe complications with the disease.
Melanoma relies on early treatment to cure the patient, and if left unmanaged and undiagnosed, the skin cancer may prove fatal as the carcinogens reach the bloodstream and metastasize to other areas of the body.
Many people love sun tanning while on vacation, but the risk of developing skin cancer is high if you don't take the necessary precautions to avoid sunburn. Here are eight secrets for healthy and safe sun tanning while you enjoy your vacation.

1. Avoid Sunbeds
Some people choose to suntan all year round, instead of only on vacation. Tanning beds and tan cans make it possible to sustain your tan, even in the wintertime.
However, recent research suggests that using artificial light to tan your skin is a bad idea. Sunbeds focus on producing light in the UVA spectrum, with very little UVB. UVB is the healthy UV ray that stimulates vitamin D production in the skin. 
As a result of the intense UVB rays, your skin is at higher risk of injury, and if you spend too much time in the tan can or a tanning bed, it could increase your skin cancer risk by up to 75-percent. People who tan under artificial light also rarely use any form of sunscreen, and they may use oil products to enhance the tanning effect.
This tanning strategy, while effective, may end up damaging your skin, leading to the signs of premature aging.