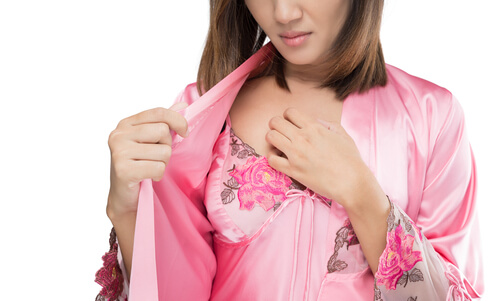 2. Beneath Breasts
Beneath the breasts is a problem area for men and women. For women, beneath the breasts is a pretty common problem area no matter what. But for obese men and obese women, beneath the breasts can be even more of a problem area because there is a larger surface area that is more difficult to clean.
You have to get up there where the crease actually is from one side of the breasts all the way to the other side in order to make sure that you are getting all the areas where these bacteria can hide.
Remember, even if you fail to clean a specific tiny area, when you're done with your shower, you're still going to feel pain and itching from that particular area. Even if it is only the size of a thumbnail, you are still going to be uncomfortable and that's why it is absolutely vital to you get all of the surface areas beneath the breasts.