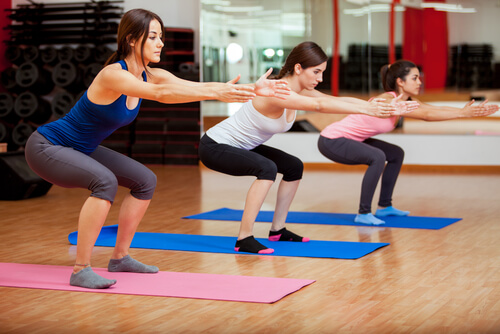 2 Use High Rep/Low Weight
The best type of exercise as you are building up to stronger knees is an exercise that has a low amount of resistance and a high rep range. This will cause slower muscle adaptations in terms of strength, but that's a good thing because it will give the menisci time to keep up. Not only that, but this type of exercise will help to improve mobility and technique, and will send lots of blood, oxygen, and nutrients to the area being trained.
Of course, it's important to use light weights if you are going for high reps. A good example might be to perform 20 leg extensions with a very low weight (maybe 10Kg) or perhaps to perform 30 air squats.
Only start to increase the challenge and intensity once you are happy you're making progress and have built a foundation of strength.