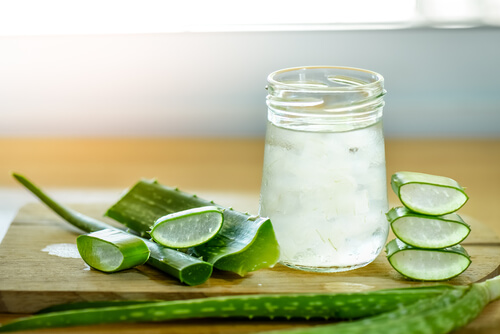 Hemorrhoids are also sometimes referred to as piles, but whatever you call them, they are an unpleasant and somewhat embarrassing condition that will affect a great many of us at some point in our lives.
Hemorrhoids are caused by swollen veins which are located in the lower area of the anus and rectum. As the walls of the vessels are stretched, they can become irritated and inflamed, leading to discomfort and a troubling appearance.
There are a number of things that can trigger hemorrhoids. Common causes include: pregnancy, aging, diarrhea, sitting for long periods of time, lifting heavy weights, anal intercourse, obesity and genetics. In general, anything that places a lot of pressure on the anus, that causes a direct trauma to the anus or that causes strong contraction and tightening can all cause the veins to bulge and become engorged.
You'll know if you have hemorrhoids if you notice bleeding on the toilet. If the blood is bright red, then this suggests that it has an external rather than internal source, with hemorrhoids being a likely culprit. This is especially likely if the bleeding is not accompanied by any pain. Likewise, other symptoms include constant itching and irritation, discomfort when sitting, pain around the anus especially when sitting, swelling and 'leakage' of feces. The most obvious symptom however is the appearance of the red, protruding lumps around the anus. If you are brave enough, then try checking Google Images for an idea of what to look out for.
Hemorrhoids are generally very unpleasant and can be very painful, making it difficult to sit down for long periods of time. Fortunately, they are relatively easy to treat and prevent. The biggest concern is that when left untreated, haemorrhoids will usually get worse with time. This makes it highly important that all cases be treated quickly and promptly and that patients see a physician as soon as possible.
That said, while you wait for an appointment, there are also a number of home remedies you can use to begin treating the condition and to help manage some of the discomfort. Read on for a selection of options.
1. Aloe Vera
Aloe vera can be a useful treatment to help treat external hemorrhoids thanks to its anti-inflammatory properties. Using aloe vera on the area will not only help to immediately cool and soothe the discomfort, but it can also reduce swelling and thereby alleviate some of the visual impact of the hemorrhoids while also easing the surrounding area.
Aloe vera also has a number of other properties. It is nourishing for the skin and is also antibacterial, meaning that it can help to prevent an infection – which is a common complication with hemorrhoids. To use, simply apply around a teaspoon of the aloe vera gel directly to the affected area.