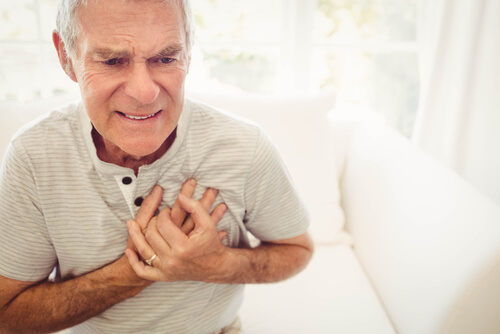 When there is a reduction of the flow of blood into the heart it is referred to as angina. When the heart is not receiving an adequate supply of blood rich with oxygen, it can cause a person to experience pain. Typically this pain occurs in the chest area.
The most common form of angina is called angina pectoris, or stable angina. This refers to pain in the chest that follows a pattern that is predictable. Stable angina can be painful and quite uncomfortable. Typically, this condition is an indication that there is another underlying medical condition.
Many of the symptoms of angina mimic a heart attack and can be quite scary. For these reasons, anyone that is experiencing the symptoms of angina should make an appointment to discuss the issue with their primary care physician. Here are some common causes of angina.
1. Arteries Narrowing

If someone has narrow arteries, for whatever reason, they could be at risk to develop stable angina. The condition of the narrowing of the arteries is referred to as atherosclerosis. This narrowing of the arteries will prevent the heart from getting the oxygen that it needs in order to function properly.
Cholesterol, plaque, calcium, and fat can build up inside of the artery walls when they have narrowed. This can reduce the supply of oxygen-rich blood from getting to the heart. When the arteries have narrowed it could be the result of another underlying condition. It also might be idiopathic, which means that a cause for the narrowing cannot be identified.
Eating a healthy diet and exercising regularly can go a long way in preventing the arteries from narrowing. Fat and cholesterol are two common causes of atherosclerosis. Your doctor will provide treatment for this issue, which may also help with the symptoms of angina.