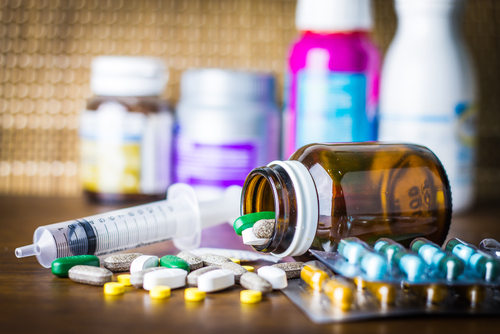 2. Certain Medications
There are many medications that can prevent the body from clotting properly, People taking blood thinners, and other over-the-counter medications can also inhibit the body's blood clotting ability. In the event of an accident or any other form of trauma, these medications will prevent the body from stopping the free flow of blood to the wound. This can lead to severe bleeding externally and internally. External bleeding can be stopped with the help of bandages or other medical grade sealants, however, internal bleeding is much harder to treat when the clotting ability is hindered due to medication.
Surgery is most often required to repair internal bleeding, however, with medication that prevents clotting, performing surgery increases the risks of excess bleeding or even death.
Many over-the-counter medications such as aspirin can also damage your stomach lining which will result in internal bleeding. Though not fatal, this bleeding can lead to ulcers or other health issues.