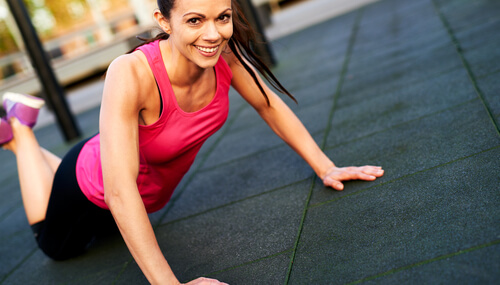 When it comes to measures of beauty and femininity, fair or not breasts must be discussed. It is no secret that most men prefer women with large breasts. In fact, many women enjoy having large breasts or are jealous of their friends who have bigger boobs than they do.
However, there are some women who have very large breasts and would love them to be a bit smaller. Aside from surgery, there seems to be very little that they can do about reducing the size of their breasts. The good news is, there are a few things a woman with large breasts can do in order to help reduce the size of her boobs.
There are some natural ways to reduce breast size that do not take very much time or effort to do. Here are 8 effective ways to get a natural breast reduction.
1. Exercise
Have you ever noticed that women who do bodybuilding or weight training will often have breasts that are smaller? The reason for this is because breasts are made up of fat and as your activity levels increase, they begin to shrink.
Exercising and weight training offer a great way to not only reduce the size of your breasts but also a way to get healthier overall. There are certain exercises that can actually increase the size of your breasts such as chest presses, arm presses, and modified push-ups.
You can still do these exercises, just know that you may not get the result that you desire. Talk to your gym instructor and ask about exercises for the chest that will help you lose fat and gain muscle. These will help you lose some of the fatty tissues in your breasts so that they become smaller.