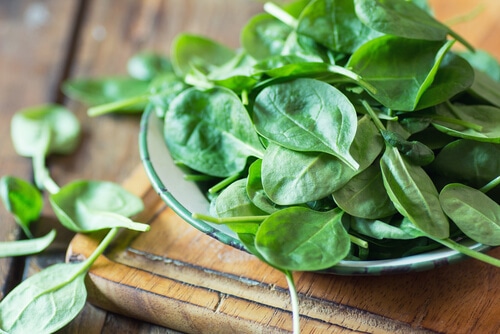 2. Spinach

Spinach is already quite popular when it comes to superfoods. This likely began with the popularity of Popeye and the memes that continue to crowd the internet long after the prime of the show. That said, the health benefits of spinach aren't limited to the cartoon world.
Sure, you might not see a three-fold increase in the size of your biceps right after eating a can, but you'll still see significant effects after adding spinach to your diet and getting a healthy serving of it on a regular basis. Spinach isn't only rich in protein, it also contains high levels of antioxidants, minerals, and vitamins.
People often say that the darker a vegetable is, the more healthy it'll be for you, and while that may not always be true, it's certainly the case for spinach. You'll probably be teased for becoming a real-world Popeye, but the ridicule of your friends is a small price to pay for better health.