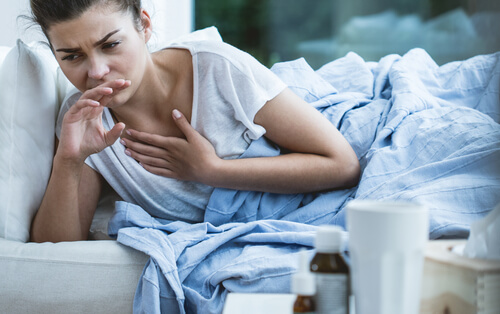 2. Shortness of breath

Shortness of breath is one symptom that people often neglect. When people feel short of breath while talking or exercising, they often attribute it to a lack of sleep or even hunger. That said, while shortness of breath could result from poor living conditions, it might also be caused by an underlying condition that requires immediate treatment.
Some of the first symptoms in the earlier stages of tuberculosis shortness of breath since the lungs are unable to operate at optimal efficiency. Adenocarcinoma can also cause shortness of breath as the cancer cells stick to the lining of your lungs, causing inefficient operation. If you notice that you struggle to catch your breath even during activities that aren't very strenuous, you should go to your doctor and have your lungs checked.
Smoking can also cause shortness of breath, along with various types of cancer like adenocarcinoma and oral cancer. Regardless of what might be causing this, it's imperative that you get yourself checked up immediately so that you can get the treatment you need.