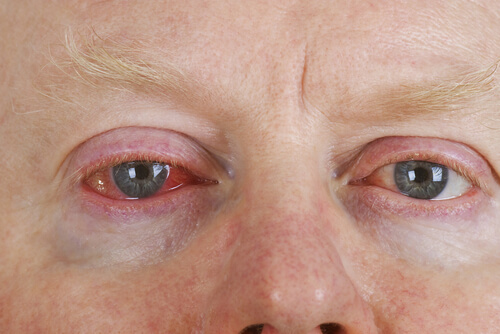 Your eyes are one of the most important parts of your body and any time you have an eye problem, you may be nervous or scared that it could affect your vision. One of the most common symptoms of most eye problems and conditions is redness. Red eyes can be a sign of many different things but in many cases, they are not a cause for concern and are only temporary. In some cases, a severe infection or condition can be the cause of the redness.
If you are suffering from red eyes and have other symptoms, it's a good idea to seek medical attention. It's always better to rule out something more serious before assuming the redness is caused by something less severe. While many things can cause red eyes, some conditions are more likely to cause them than others. Here are some of the most common causes of red eyes.

1. Dry Air
Sometimes dry air can be enough to make a person's eye or eyes red. Eyes need to stay lubricated and if they aren't producing tears naturally or if they are subjected to dry environments, they can become extremely dry and red. The longer eyes are dry, the longer they will remain red. If you suffer from red eyes caused by dryness, you can buy artificial tear eye drops that can be dropped into the eyes to help keep them lubricated.
This is not a treatment for the cause of the problem and only treats the symptom. If you suffer from chronic red eyes and aren't sure what the cause is, you may want to check with an eye doctor to determine if dry air is the only reason your eyes are red or if there is another issue, such as a blocked tear duct or eye disease. Sometimes dry air only aggravates an existing condition.