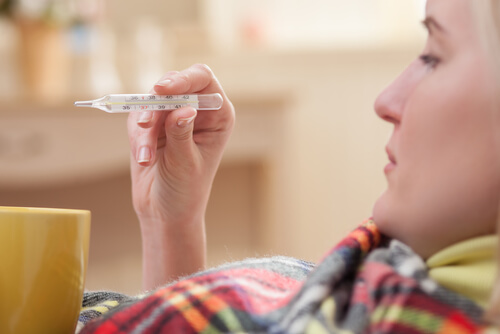 2. Fever
Fever can accompany the croup, especially when it is caused by a virus. The early stages of the croup usually present symptoms similar to that of the flu or common cold. The fever may be one of the first symptoms to appear.
Children typically have low fevers and adults are less likely to suffer from a fever. If a fever gets too high, it can be dangerous. It is important to monitor children and adults who develop a fever and seek medical attention if it gets too high.
Medications can help reduce fevers as can cool baths. It's also important to drink plenty of water if you have a fever, to avoid dehydration. The fever may come and go and can return as long as the virus responsible for the croup is still in the body.