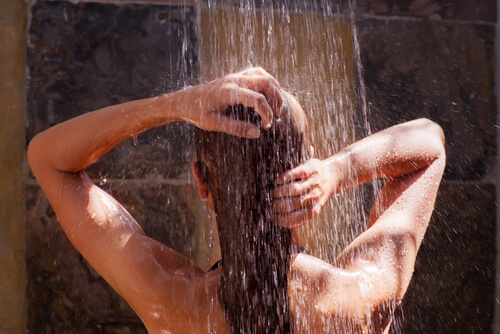 2. Taking cool showers instead of hot ones are your best option.
If you take a hot shower, it will cause more inflammation to the skin. By taking cool showers, it will reduce inflammation and itchiness. The shower doesn't need to be freezing because that will just make your skin more sensitive.
It is a good idea to take a cool shower after exercising to get rid of any sweat. Your skin will start to itch more by all the dirt and sweat accumulated from exercising. If your skin will start to itch, it'll make you have the urge to scratch, which will make the rash spread and become infected. It will take longer for the rash to heal.
Even though you may still have pain long after, you still want to get rid of the rash. The rash will also have blisters, so by scratching, they will burst and spread to other parts of the body, especially if you don't wash your hands afterward.