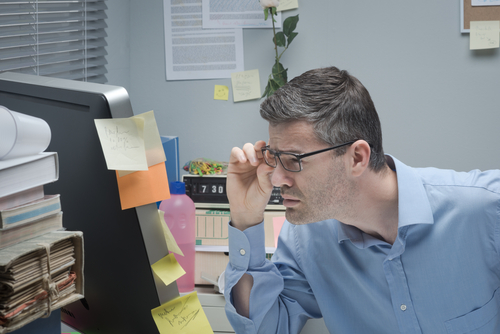 2. Double Vision

Patients may also experience double vision, due to the misalignment of the eyes, also known as "diplopia." Some individuals also have a "lazy eye," that appears to look in a different direction. Medical science has three types of tests to diagnose ocular myasthenia gravis.

Reducing the temperature of ocular muscles reduces enzyme activity linked to the breakdown of the neurotransmitter, acetylcholine – improving the nerve signals to the eyelid muscles. The first test most medical professionals use to identify the disorder is known as "the ice test." Physicians apply an ice pack to the eyelids, and if symptoms begin to subside after five or ten minutes, it's a sign of ocular myasthenia gravis.

Keeping the eyelids closed for 30-minutes to check for a reduction in symptoms is another frequently used test to diagnose the condition. In some cases, physicians may administer the compound, "edrophonium," to increase the amount of acetylcholine at the muscle and nerve junction, which temporarily reduces symptoms.