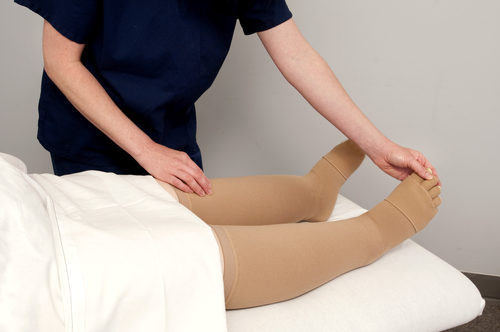 Hamstring strains/pulls are one of the most common injuries in sports that require a high degree of agility, force, and speed such as tennis, football, and basketball.  Hamstring injuries range from grade1 to grade 3.
Those with grade 1 hamstring experience mild swelling and pain with no chance of muscle length and strength. They tear only a few muscle fibers.
Grade 2 hamstring pull is a more severe partial tear but does not cause disruption of muscle functioning. It causes discomfort and loss of muscle strength. Grade 3 is the worst hamstring injury. It causes the complete rupture of the hamstring muscles. The swelling and pain are severe with total disruption of muscle function.
Hamstring strains mostly occur while jumping or sprinting. They pose a significant challenge because of their high incidence of recurrence, symptoms that persist and slow healing rate. The most injured hamstring muscle is biceps femoris.
Treatment for a Hamstring Pull
1. Rest the Leg
Once a pulled hamstring has been diagnosed, treatment should begin immediately. Treatment should be determined by the severity of the strain.
Luckily, grade 1 and grade 2 hamstring strains heal mostly on their own. The trick is to give them enough time to heal. In order to speed their healing, it is advisable to rest the leg.
If you can, avoid all sports activities that can put weight on your legs. You may need to use crutches if you have pain when walking. Ask your doctor if you can use clutches. Resting the injured leg will ensure you do not make the injury worse.
Your leg should be rested on several pillows to encourage healing. Rest until you are pain-free and there is no swelling. Resting is the key to successful treatment. This is because it will help in your recovery and relieve stress on the affected muscle.