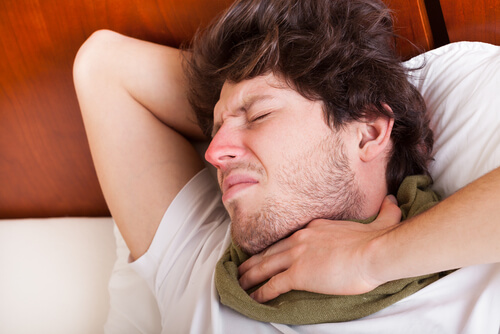 2. Sore Throat

One of the first and most common symptoms of oral thrush that warrants a closer investigation into what could be causing the condition – and is usually what gets most people to make an appointment with their doctor in the first place – is experiencing a sore throat that isn't due to another condition such as flu.

One of the first things that you will notice with a sore throat associated with the symptoms of oral thrush is the presence of the white rash on the inside of the mouth; you might also notice that the sore throat becomes a recurring symptom that keeps coming back one time after the other even when no other conditions that could be causing the sore throat (like flu) are present.

Mention any possible symptoms that you are experiencing to your doctor as soon as they happen: Early treatment is best with the majority of disorders.