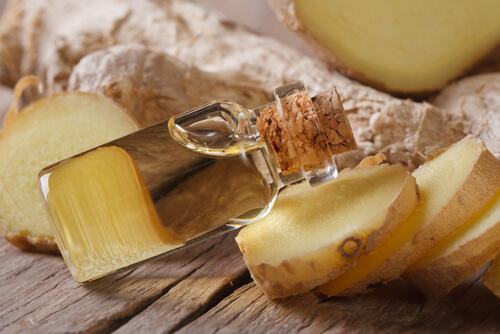 It can be difficult to believe that your favorite food can cause you to become sick. However, food poisoning is common and the main reason for this is because of the unhygienic and improper handling of food. When food is not properly prepared it can breed and spread bacteria. In fact, many cases of the flu are actually food poisoning.
This is because the flu and food poisoning cause a person to experience similar symptoms such as fever and abdominal pain. Bacteria that cause infections are most commonly found in seafood, dairy products, and meats. However, it can also be found in fruits and vegetables as well as some prepared and packaged foods. Fortunately, there are some things that you can do at home to help treat salmonella poisoning. Here are 8 natural remedies that you can try in order to treat salmonella.
1. Ginger
Ginger has been used as a natural remedy for treating many ailments for thousands of years. The reason for this is because the root has many preventative and therapeutic effects. Ginger helps to improve the absorption and the assimilation of many essential nutrients. They also help with digestion. For this reason, ginger can quickly help alleviate vomiting and nausea, which are common symptoms of salmonella.
To use ginger as a remedy for salmonella you will simply make some ginger tea. You will want to grate a tsp of ginger and add it to a cup of water. Drink this mixture at least once or twice each day while you are feeling ill. You can add some honey or sugar for some sweetness. Another option is to add some ginger juice to a teaspoon of honey and then swallow it several times each day in order to reduce pain and inflammation.