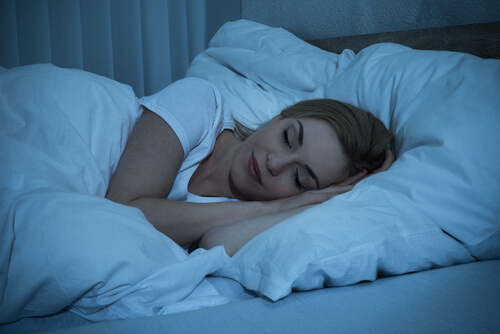 2. Sleep with a humidifier
As we mentioned earlier, dry skin is the leading cause of eczema flare-ups. One of the easiest ways to let your skin dry out is to live in a dry home. Dry skin becomes even more likely during the winter when your heater absorbs all the moisture from the air and your skin. Get yourself a cool-mist humidifier to ensure that your skin retains enough moisture to avoid a flare-up.
There are many humidifiers to choose from, and often you'll find that they're cheap enough that you'll actually save money by buying them since you won't have to spend more of your hard-earned cash on the flare-ups.
Try turning your thermostat down a bit during the winter months as the higher the temperature the heater has to sustain, the more moisture it will suck up, and the drier your skin will be. Would you rather deal with slightly colder temperatures or an eczema flare-up? For most, the answer is the former rather than the latter.