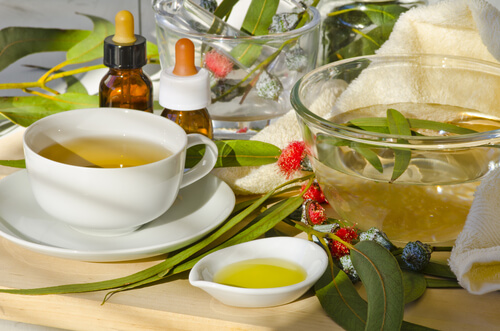 2. Reduces the Effects of a Fever
When we get sick with the flu, our brain signals for the production of pyrogens to induce a fever – When pyrogen proteins bind to nerve endings, they force the body to raise its temperature set point. As the internal temperature rises, it provides a hostile environment for the growth and spread of bacteria and viruses, flushing them out of the body.
Doctors are mostly hesitant to break a fever unless it reaches a critical point where the elevated temperature may start causing neurological damage to the brain. However, thieves oil contains lemon extract oil, which helps to reduce fever symptoms and keep the internal temperature from getting too severe to warrant the use of medications to bring the patient's temperature back to baseline.
Studies show that eucalyptus oil and its terpenes, 1,8-cineole, contain antimicrobial properties that increase immune health and stop the infection before it has the chance to create a fever in patients suffering from a cold.